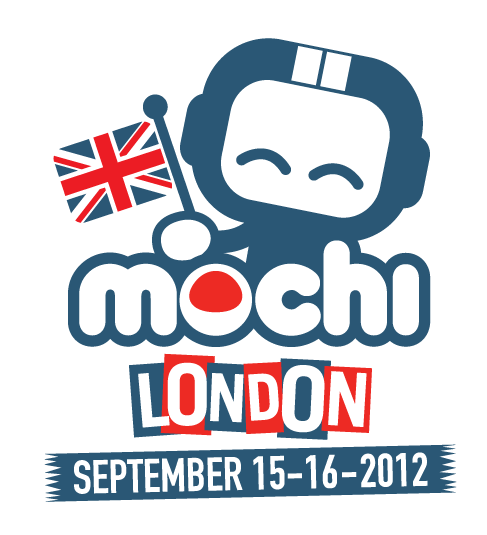 Mochi London 2012 – Better late than never edition!
In this write up I'll try not to mention Nando's too much. Seriously! I'll try. Of course, this is the better late than never edition as I also aimed to get this write-up out as fast as I could but I've been super busy since Mochi London so I only had time to write this pretty slow! Sorry!
Mochi London you say?
Of course. Mochi London 2012! For me to see how this event has evolved is just mind blowing, especially considering what the event was just two years ago! It's really ramped up- it's been great to have everyone involved and an amazing room full of enthusiastic attendees. With that out of the way, if you're still scratching your head a little, I'll go into a bit of detail.
So it all began in 2008 – in a fashion that was way different to the Mochi London you're seeing now. There was Ernesto Quezada (Games Garden), Rob James (robotJAM), Carl Trelfa (The Podge) and one or two other community members (I'm sorry if I left your name out! I do remember your faces though :)). It was an excuse to drink (can't complain!), we went to a few pubs and even drank on a boat (never again…). Although we did talk about game development and the likes for a bit, it was mostly a low key event but it was perfect! Not in a million years would I have thought it'd turn into what it is today though!
With the support of Mochi Media we're now a 2-day event for the Flash games community members that promises to be bigger & better than ever before. 2011 was a blast, and 2012 really topped it in my books! I think that's the best thing about Mochi London and why I find it more enjoyable that any other event I've personally been to. We keep it real- we're both developers so we know what we'd like to hear and see from the industry, and we deliver just that! I love sitting and watching all of the presentations from developers and industry folks that we want to hear from, makes it all worth it

So, who are we?
I'd say ladies first, but Ernesto isn't a lady, nor am I really. So being all noble and that, I'm going first!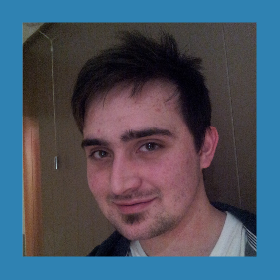 So I'm Chris Jeffrey, I'm an independent game developer from the UK.  I've been using Flash for like 6 years or something like that and I've been focused on developing games for around 3 or 4 of those! I took the ol' leap of faith early last year and quit my full time job to do what I love, all this stuff! I've developed games such as Space is Key, Platcore, They Took Her, Scramball and a few others. I generally develop free browser based games, however I'm starting to make the move into the mobile and desktop space as well!
You can usually see me posting rambles on my blog and twitter. Oh and did I say, I love Nando's!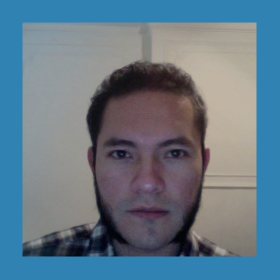 Ernesto Quezada is a Games Developer/Publisher from El Salvador. He moved to London in 2002 and has worked professionally as a Flash Developer for companies like Gamesys, Evolution Gaming and Playtech, and currently works for a cool start-up as a Lead Developer. He lives in Canary Wharf with his girlfriend and baby daughter Nicole who is already being trained to become a games developer like her dad

Ernesto likes Casinos a lot too. He didn't write this, but he does!
Meet the Speakers
Chris Jeffrey (ChrisJeff Games) and Jay Armstrong (Jay Armstrong Games) – Who Are you trying to impress?
Colin Cupp (Mochimedia) – What's new at Mochi!
Iain Lobb (Dull Dude Ltd) – Super Gun Kids: The Making Of…
Tom Vian(SFB Games) – Screenplay
Rob Donkin and John Donkin (Bad Viking Ltd) – Bad Eggs Online: Our Eperiences with Multiplayer & Microtransactions
James Pearmain (JIMP/ Freelance Video Game Artist) – Game Aesthetics & Branding
Stuart Allen (FunkyPear) – Simple Verlet Physics for Games
Tom Krcha (Adobe) – Adobe Gaming Solutions
Rob Davis (Playniac) – Beat the Post-Launch Blues: Your Game is Out, What Now?
I sought out a right bunch of speakers for the day! Everyone was absolutely brilliant, and there was a lot of diversity. One highlight for me was JIMP's talk on game branding and aesthetics. I think it was great to see things from an artists point of view really, as last year we didn't quite cover that.
This goes back to the idea of us (the organisers) getting in speakers we'd love to see ourselves – developers and artists that are doing a lot out there, but don't normally speak at events. It's getting the talent out there for the Mochi London crowd which really makes it all great.
I'd love to be able to talk about each of the presentations but I would just go on for ages! In short, amazing presentations!
How'd the day go?
In my eyes, the day couldn't have gone any better! We really hit what we wanted to in terms of the main day. We had a brilliant bunch of eager folks just waiting for the day to begin!
We had a decent turn out (approx. 65) and the speakers more than delivered, lots of questions, lots of fun!
After the event all wrapped up, we ended up going to 'The Coal Hole'. I think it's got a funny name and it's pretty local so it's ideal to head over there after the day! We ended up with quite a few people there and it was great to speak with a load of people too.
I know I said I wouldn't mention Nando's but I actually have to here. I got my wish this year, we went to Nando's! Ended up with quite a few people there in a little cave. The next day wasn't so good though, a few of us had a dodgy stomach!
Day two is where it's at!
In keeping with Mochi London tradition, we had a low-key pub meet-up in Leicester Square (Yates'). It's an okay pub and you know what you get from there! Kinda like a Wetherspoons I guess.
As usual we had a few drinks and talked about game development in general. But not so usual, we played UNO. Lots of UNO! Thanks to Jon over at Megadev, we ended up making our own rules up and had a good laugh really!
The UNO play continued to the next day as well. It slowly became the theme of whole event…
I know what you all want… Presentations!
Yeah, I know why you're reading this. It's all for the presentations! Whether you didn't get a chance to come out the event, or if any presentations were so good you needed to see them again, here you go:
You have footage!?
We have footage! Well – we're sorting through it but check back and it'll be all dumped here!
Final stuff
So I mentioned Nando's more than I should. Oh well!
I'd like to thank the Mochi Media guys (Colin and Stacey) for the help again, I mean without them, this wouldn't be what it is today really.
With that said 2013 anyone?!
Anything you'd like to say about the event please let me know! Certain talks you like, what you'd like to see or even anything you weren't really keen on! Throw them in your nearest bin, and by magic I'll get them! No seriously, either throw me an email through http://chris-jeff.com/contact/ or @ChrisJeffGames on twitter!