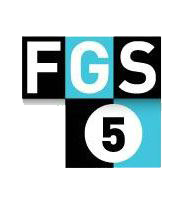 GDC & FGS!
That's right! I'm at FGS5 and GDC13 in March. If you're going and want to meet up throw me a message on the contact, always up for meeting fellow developers or publishers/sponsors. If I've worked with you, it'll be even better to put a face to a name!

I don't bite! Honestly.
It's going to be really cool as I've never actually been to the States before but wanted to so TICK! That's off the list. I'm heading over with Jay Armstrong (Doubt you'd know him, he made Super Adventure pals) and JIMP (Really doubt you've heard of Sushi Cat), so that alone is a concoction of mayhem, we're going to make a good holiday of it by not drinking, no parties and just staying in our hotel for the 10 days.
I'm a bad liar, that's definitely not going to happen!  We're even make a game on the way there. PlaneJam style!
A podcast?!
I heard you're making a podcast though, Chris? HOW DO YOU KNOW! That was a secret.
Seriously though it's been something on my mind for a while and I think we can really nail it, so I pitched the idea to James and Jay. The ball has already started rolling and we're looking at launching our first episode of the podcast once we're back from San Francisco. It's going to be called 'Super Indie Pals' purely because I hate the name of 'Super Indie Pals' and thought it needed to be stolen. Seriously, it's a great name and it describes us all as a group. It's a good nod to Jay too 😉
So the whole idea is to talk about games we're playing, tips and tricks, a load of talk about game development cycles, what we're currently working on or doing that'll hopefully be of interest to everyone. My plan is to also try and get someone from the industry involved every episode to ask them a bunch of questions too. I'm really excited about this venture and can't wait to show you guys.
Did I mentioned our beloved Waterflame is doing the jingle too?! I'd listen just for that to be honest.
Platcore stuff!
Psssssst. Did you see Platcore go live on Miniclip this week? If not, you should check it out. This is really cool and in relation to my last post, it's kind of a proud feeling in my career to get something of mine on their due to me living on that site as a kid!