So it's 2012. Last year I promised I would try my best to make Mochi London even better in 2012, and I really think I've gone in the right direction! Some great talks from some great people in the flash development world, and with last year, I moulded the event to appeal to me (As a developer) so it'd appeal to as many people as It could! And I think we've done it this year also!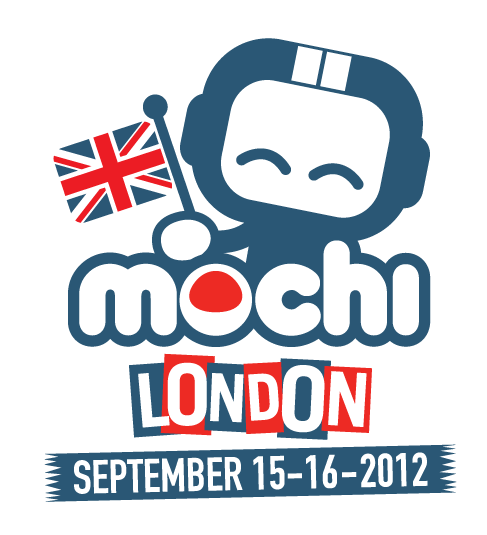 It definitely wouldn't have happened without Ernesto Quezada who has been organising Mochi London with myself from the beginning! And then with Mochi coming along and helping us, it's just making everything unreal! So I've got to say a big thank you to Ernesto, Colin and Stacey in particular for everything too

So if you don't know, Mochi London is a two day event (Conference on Saturday and Pub on Sunday). With support from Mochi Media, this 2-day event for Flash games community members promises to be bigger & better than ever before!
Who should attend:
Game developers- Flash, mobile, or otherwise
Flash gaming website and portal owners
Flash artists
Flash game service providers
Anyone interested in the Flash games space and can make it to London!
Speaker and sessions:
Iain Lobb, Indie Game Developer – 'Super Gun Kids: The Making Of…'
Tom Vian, Co-founder, SFB Games – 'Screenplay'
Rob Donkin, Director, Bad Viking Ltd – 'Bad Eggs Online: Our Eperiences with Multiplayer & Microtransactions'
James Pearmain, Freelance Video Game Artist – 'Game Aesthetics & Branding'
Stuart Allen, Indie Game Developer, FunkyPear – 'Simple Verlet Physics for Games'
We've also got our last speaker who I'm waiting for confirmation on that I'm super exited about too so

Go get registered now! It's going to be fun and informative. If you're in the industry, it's something you shouldn't miss at all!