Lots and lots have things have been happening over the last month! I thought it'd just be better to do a super big post and run through lots of stuff!
Eleventh Hour
So Eleventh Hour actually hit front page on Kongregate and on Newgrounds which is great! It's always good to see the game up their – thanks to Tom and Greg!

It's actually got a much better reaction from the Kong and NG crowd than it did from the Armorgames players. Which I find pretty interesting – A lot of the Kong feedback was pushing me to make something of this idea and pursue it more (Which me and Jay have ideas for, it's just finding the time we're both able too). I'm hoping in a month or two we'll be able to sit down and nail something and not just a quick game!

I'm totally thinking a zelda meets fallout style. I mean, this prequel will set us up perfectly 😉 Lots of RPG elements; Crafting, EXP, Skill tree, nice inventory and quests. Time will tell for it!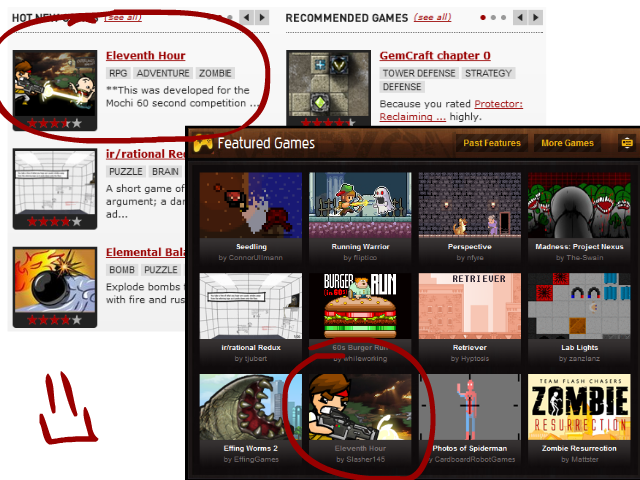 Platcore
Wow – bet you haven't heard this name for a while, right?! Bloody hell.
So yeah! After months and months of talking to a few sponsors and getting things sorted out – it's all finally a done deal and ready to release (I've just got to add a little tutorial then boosh!) I'll let you guys know when it launches though, as I do! I'm hoping it's this week – if not, definitely next week!
Above Average Guy
It's a shame this got put on hold for Eleventh Hour and then after that Platcore got sorted out! So this game has been on the backburner for a little while now sadly. BUT, I plan to pickup everything in a week or so and it's pretty much done to be honest. All I'm doing is designing a few more levels to keep a decent amount of content in it, then we'll be good for that!
I've got everything crossed that the process for sponsorship won't take as long as Platcore! (Nothing in the world can to be honest!)

Mochi London 2012
Now this has turned in to a biggie! We're looking at 101 registrations already – for our 'Saturday only' ticket, we're completely sold out! I mean, it's looking like it'll be huge and so much fun! Can't wait for it!
I also might be talking to – who knows! Me, I guess. But yeah, I'm thinking about it. I've got a decent topic that is interesting and I'm going to go for it (When it's all nailed down, It'll be released and also update the registration page on it)
Tom Krcha (Adobe) also confirmed to speak last week which is awesome! We've also got one more speaker due to confirm too, I'll let people know on twitter and all that good social stuff.
So there are actually 9 tickets left as I write this – I urge you to run over there and get it all fully booked! http://mochilondon2012-estw.eventbrite.com/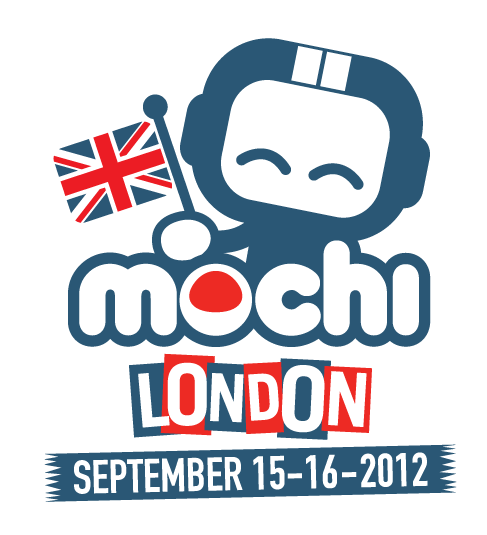 If you made it to the bottom, you rock!