Hey guys! Quick update to say that PLATBOT DOLLS HAVE LANDED!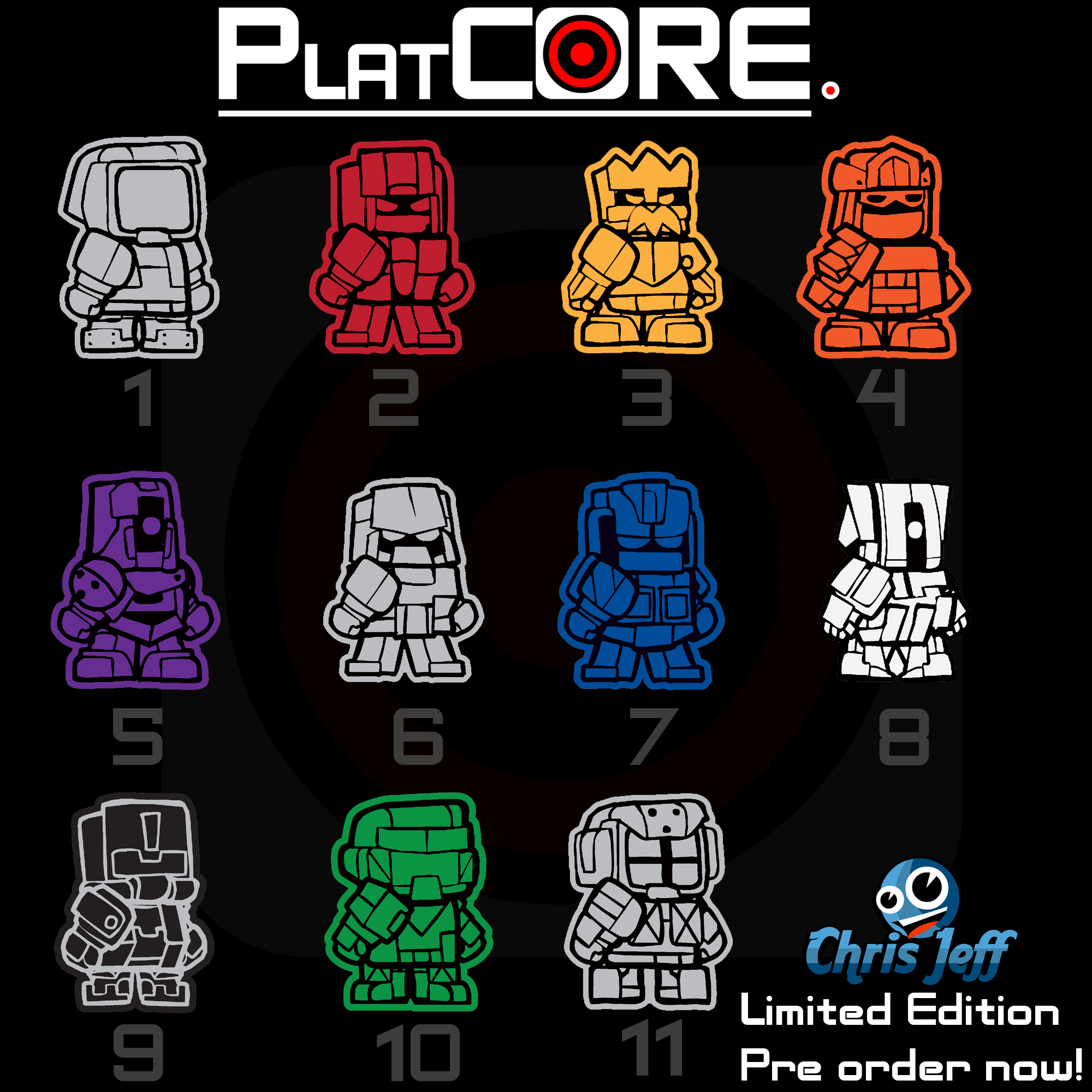 I'm actually going to do a limited edition run on these Platbot dolls to. They are handmade,  screen printed felt, and around 4″ tall. There will be 11 of the 29 full set Platbots to choose from, as you can see below!
So grab one! I'll be throwing in free stickers and magnets for the first 10 pre orders too! So grab them whilst they're hot

I'll be taking orders for around a week, so act fast!