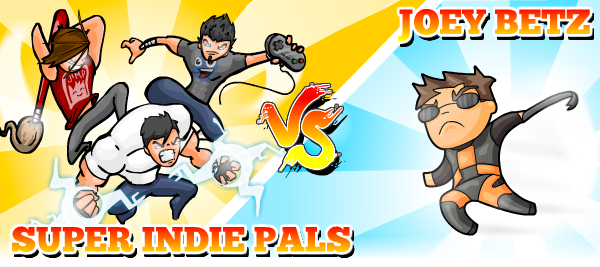 We just launched our second episode of Super Indie Pals!
This time I feel we took all criticism on board and acted upon it! We ended up structuring the talk a lot more which I feel helps the flow of the podcast as well as lowering the background music AND offering a music-free version in the link dump for a few people

This week we spoke to Joey Betz from Armor Games, the man responsible for Sushi Cat, Crush the Castle and others. Great guy and was a fun talk!
Head over to http://superindiepals.com to check us or! (If you don't like the background music, there is a non-BG music version in the description on the site!)
Or be cool and listen on this embedded version.
See you in two weeks when we speak to John Cooney AKA Jmtb02.