We all know there are some thieves out there, that want to decompile your flash projects, reverse engineer them and pass them off as their own! Every developer has to worry about their projects being stolen due to the sheer availability of software out there that does all the work on unguarded SWF files.
This is where flash encryption comes in to play! My personal opinion is that there is no perfect fix for the problem, however their are some ideal fixes. Wrapping your SWF in a lovely warm blanket of obfuscation and encryption couldn't be easier nowadays using some leading software.

I'm going to point your eyes today at SWF Protector, which is currently in it's 3.0 at the moment! It's developed by the guys over at DCOMsoft.
Going to keep this short, sweet and to the point! I'll dive in with why it should be used!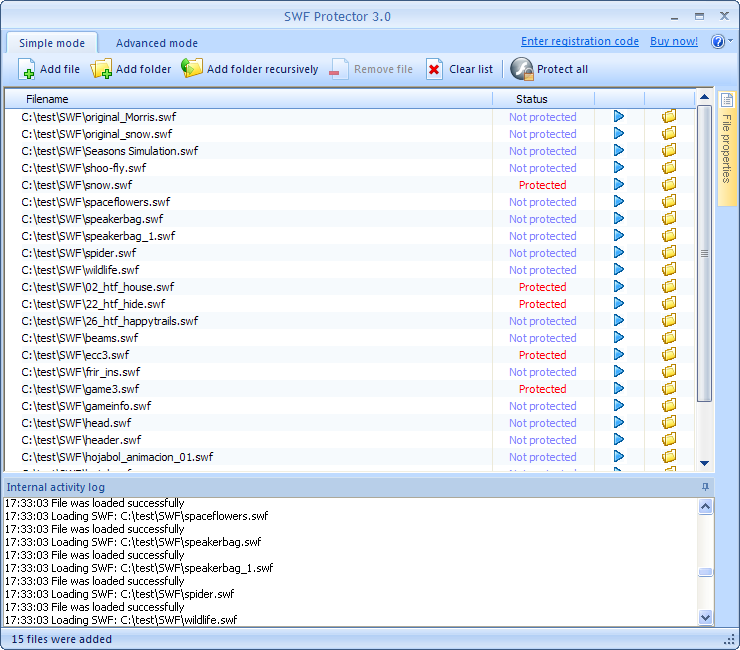 – price
Cost is usually an issue, especially with indie developers! At the end of the day, the majority aren't making huge amounts of money and don't really want to spend the big price tags on leading software. Well this won't break the bank at all.
– pretty simple and reliable
I never bumped into any problems at all, no crashes or anything! Does what it says on the tin!
– cross-platform (Linux, Windows Mac)
Self explanatory really. Great news for developers on multi platforms!
–mass protection (it can protect several SWFs at once
Absolutely life saving when guarding all those old projects that are cluttering your desktop! Saves hours of clicking.
If your like me, releasing a game into the wild is a lot! And it's nice to have that piece of mind that there is a wall between your source code and a thief!
From top to bottom, it's safe to say that this software is going to protect your SWF files! Head over to their site DCOMsoft with the code: LKPRTC-TRTW and snag yourself a 20% saving!
Follow the guys at twitter to hear all their little updates and keep your SWF protective head up to date!
http://twitter.com/SWF_Protector